Most of us know by now that self-care is an integral part of maintaining our overall health. Even celebrities have jumped on the train to promote their favorite self-care rituals that everyone can do by themselves or with their families. From haircare secrets to family game nights, these celebrities share their favorite methods to rid their minds and bodies of anything negative. Given the current global situation, some of these rituals might just be as useful to you, dear reader, as they were for these famous A-listers. So if you're looking for a suitable self-care investment, then keep on reading. Who knows? You might just find the perfect method for you!
MOTHER KNOWS BEST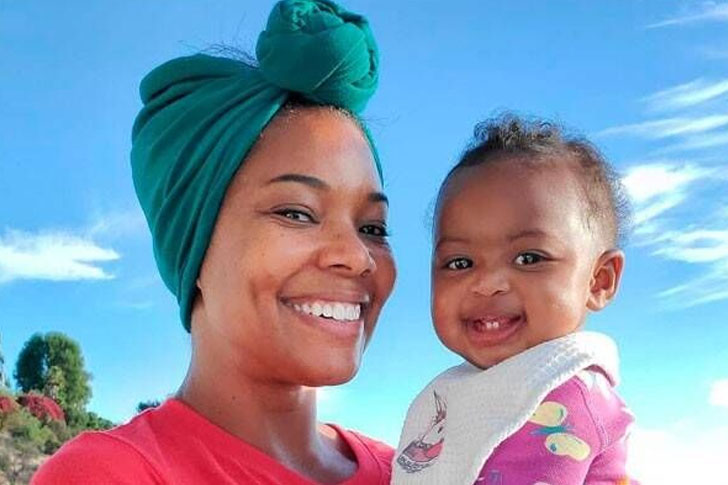 Let's take a page out of Gabrielle Union's book to start off this list. As a modern-day mom, Gabrielle Union resisted so many outdated norms while raising her daughter, Kaavia. According to Allure magazine, Union had to put her foot down with her husband, Dywane Wade, when it came to their daughter's hair.
Worried about the effects of commercial products and excessive braiding, Union decided to allow her daughter's hair just naturally to flow and grow. Growing up, Union was often worried about her hair getting burned by relaxers and enduring painful braids, so she made sure to absolve her daughter of any of those struggles. Instead of adhering to the traditional cookie-cutter traditions, Union simply applies leave-in conditioner and oils on Kaavia's hair and lets her curls do their thing. It just goes to show that Union deserves credit for being a more accepting mother.
GIRLS NIGHT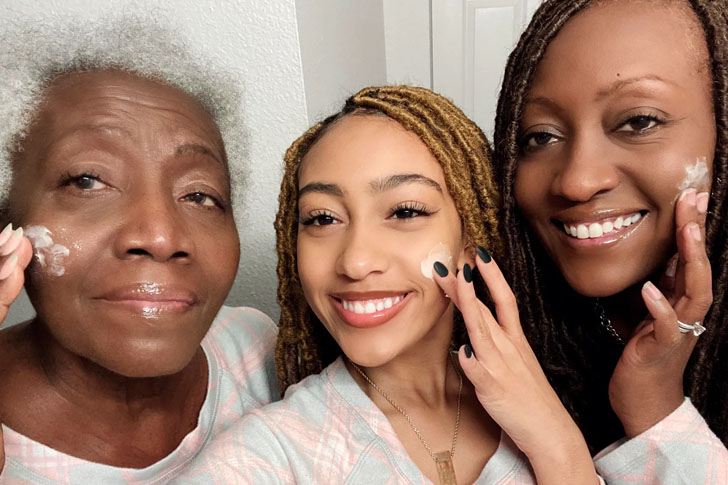 Who said you should do your skin and hair care routine alone? Definitely not Lexi Underwood!
According to an interview with Allure magazine, Lexi Underwood inherited most, if not all, of her skin and hair care knowledge from her mother and grandmother. Having inherited her mother and grandmother's sensitive skin, Underwood had to use natural and organic products like shea butter, rose water, Dermatological products, and a bit of vitamin C every now and then. The grandmother-mother-daughter trio also likes to treat their gorgeous locks to some mayo, olive oil, and apple cider treatment to make it soft and bouncy. To top everything off, Lexi Underwood's mom taught her to start her day by saying "I love you" to herself in front of the mirror to remind her of her self-worth. How wonderful is that? It doesn't require some fancy credit card to get on this ritual!
A PURPOSEFUL HOBBY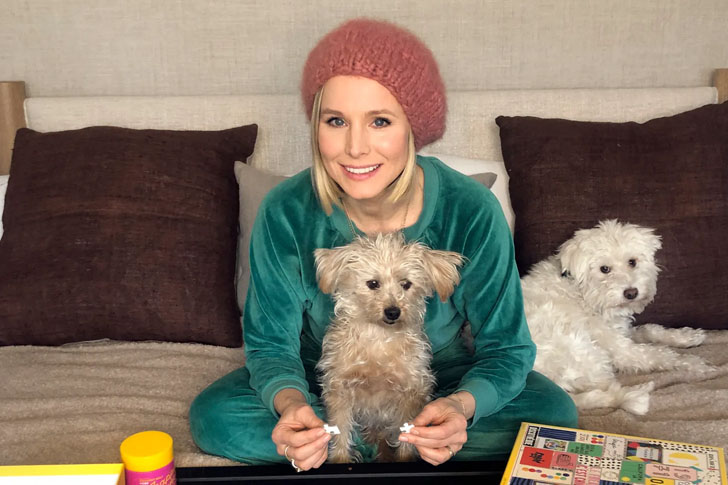 When she's not busy rocking the red carpet or starring in massive blockbusters, you can find Kristen Bell curled up with her dogs at home. The actress has always been vocal about her love and passion for the little furry animals, and she has turned that passion into purpose by fostering as many elderly shelter dogs as possible. She also spends some investment money supporting animal shelters in her community.
Bell even adopted an 11-year-old senior dog once and gave her an incredible life before crossing the rainbow bridge. According to the actress, having a responsibility gives her a sense of fulfillment, so she makes sure that she takes care and provides well for her furry companions even when her schedule is filled to the brim with shoots and TV appearances. She even gets up earlier than her entire family just to sit and do nothing with her dogs in the morning. It's the simplest gesture that anyone can make and somehow one of the most effective self-care rituals that you can do without swiping your credit card.
SUPERMOMMY DUTIES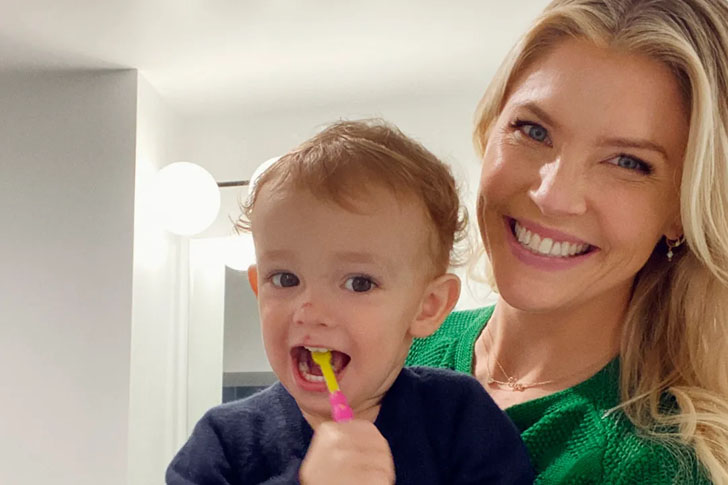 Being a single mother is tough work. Add that to being a full-time working woman, and you have yourself a supermom. Or, in this case, you'll have Amanda Kloots.
Whether she's in the middle of whitening her teeth or in the process of finishing her skincare routine, Kloots makes sure that she still gives her full time and attention to her son, Elvis. The mother-and-son duo also likes their day by listening to some music while busting out some moves. Kloots shared that's it's a great way to boost their mood and kickstart their day. She's also starting to teach her son some good hygiene habits. We really think it's admirable how Kloots juggle being a working lady and full-time mom. She sure deserves all the praise and credit she's getting!
Based on materials from Allure