The entire Kardashian-Jenner clan are known for their high net worth and credit score, luxurious lifestyles, and high-profile relationships. In addition, they're also known for having luxurious trips all over the world!
From glamorous mountainside trips to $250 million yachts, vacationing like the Kardashians can cost you hundreds of thousands. We looked into some interesting facts about the Kardashians' travels, from how much they spend to where they stay.
1.Kylie Jenner rented a $250 million yacht on her 22nd birthday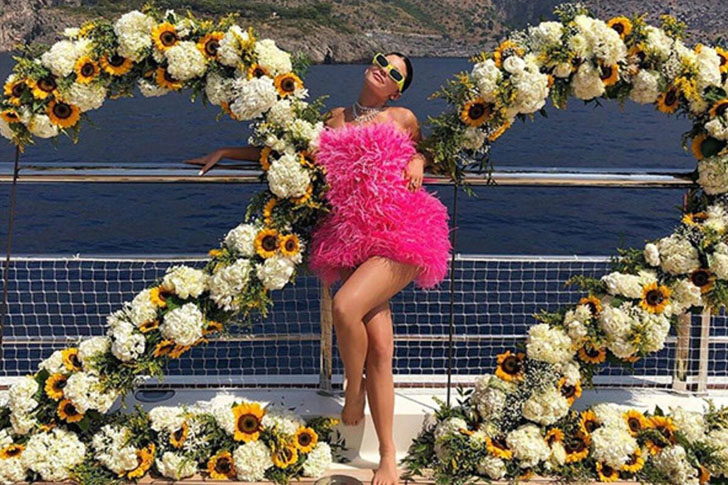 Yes, you read that right. Kylie Jenner shelled out millions of dollars to rent out a yacht on her 22nd birthday and jet off to Italy's Amalfi coast. The yacht can accommodate 22 guests and reportedly costs $1.25 million per week, excluding other expenses. It is equipped with a swimming pool, plunge pool, beach club, a complete spa with sauna, experiential showers, a Turkish bath, and even a massage room. The luxurious yacht actually takes a 31-person crew to serve the renters and man the boat. Moreover, the yacht was credited at the 2014 World Superyacht Awards and garnered an award.
2.Kourtney Kardashian enjoyed an exclusive resort in Tucson, Arizona
While earning her Theater Arts degree at the University of Arizona, Kourtney Kardashian developed a certain liking for the state. She and her ex, Scott Disick, once enjoyed each other's company at the exclusive Miraval resort and spa for two nights.
In case you're wondering, Miraval Arizona room rates start at $1,000 per night, and the "casita-style" suites and villas have become a favorite for celebrities looking to enjoy some privacy. The beautiful resort offers over 120 complimentary wellness lectures, activities, and weekly fitness classes.
3.Kim and Kanye on a private double-decker Boeing 747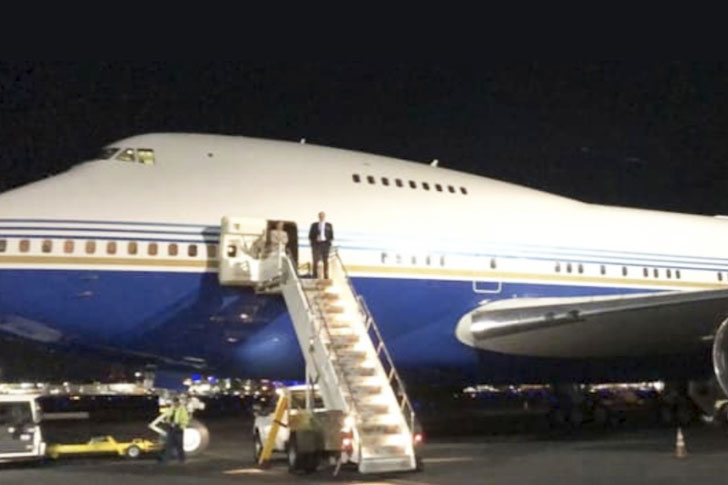 Kim and Kanye once went on vacation via a private Boeing 747. On her Instagram, the reality TV star/ aspiring lawyer showed the interior and exterior of the plane, which seats up to 600 people and features elegant bedrooms, a dining room, and an office.
It reportedly cost $200,000 per hour, which is considered an affordable amount for the former couple. Most Kardashian vacations use a smaller private jet, which costs around $1,300 to $3,000 per flying hour. For midsized jets, it costs $4,000 to $8,000 per flying hour.
4.Kourtney, Kim, and Kendall stayed at the Montage Deer Valley resort in 2018
In one of their recent trips, the Kardashian-Jenners opted to stay in a four-bedroom private residence at the Montage Deer Valley resort, which costs nearly $8,000 per night. The sophisticated lodging features home security and private balconies perfect for viewing the breathtaking mountainscapes.
The celebrity sisters also hit the slopes, making sure to capture every memorable moment and upload them on social media.
5.What the Kardashian sisters eat on their trip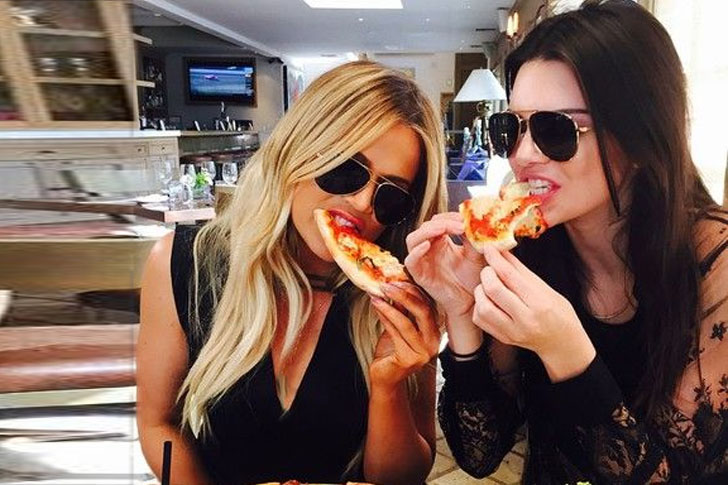 While the celebrity siblings are lauded for their exercise regimens and strict diet, they enjoy going on "cheat days" during vacations. During a trip to New York in 2017, Khloe and Kim stopped by Joe's Pizza, which is an iconic pizza spot in Greenwich Village. A slice of cheese pizza only costs $2.75, and we think it's the only vacation habit from the Kardashians that ordinary people could replicate.
6.A family trip to Bora Bora
The famous family once set off on a trip to Bora Bora to commemorate the vow renewal and 20th wedding anniversary of the former couple, Kris and Caitlyn Jenner.
The celebrity family relaxed in two $5,000-a-night villas at the spectacular Conrad Bora Bora Nui Resort and Spa. Each villa features 360-degree ocean views and a private pool and deck. The villas are secluded from the rest of the resort, allowing the Kardashian-Jenner family to immerse in the beauty of nature.