Your honeymoon destination should be an exciting place where you and the love of your life can relax after all the wedding preparations and parties. After you're done exchanging "I do's," you and your spouse are probably excited to go on a vacation just by yourselves. While who you go with is more important than where you go, it's always a good idea to take inspiration from those who jetted off to beautiful places after they tied the knot and get ideas on their getaways. Of course, you need to prepare a lot of cash and have proper investment planning. After all, a honeymoon is a once-in-a-lifetime event you and your spouse will have!
Carrie Underwood and Mike Fisher – Tahiti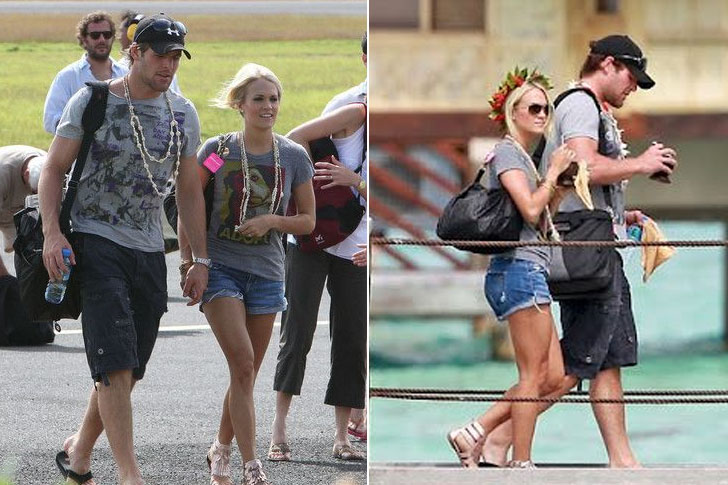 The Cowboy Casanova singer and hockey player tied the knot in 2010 in Georgia. Not long after, they went on a trip to Tahiti to spend their honeymoon and celebrate their love. An insider told People magazine that the couple was spotted exploring the French Polynesian island.
We're not sure where exactly they stayed, but Tahiti is known for its impressive snorkeling and scuba diving sites. It's safe to say that the couple probably rented a private home on the island using their credit cardsand enjoyed the pristine paradise.
Evan Ross and Ashlee Simpson – Southeast Asia
One week after their lavish wedding in Greenwich, Connecticut, Evan Ross and Ashlee Simpson made their way to Southeast Asia to spend their honeymoon. They opted for Bali, where they spent much time soaking up the island sun. According to an insider, Ross "was smitten" by his wife to a huge degree, and was constantly taking photos of the singer on his phone. Aren't they adorable?
Anyway, Bali has been a celebrity favorite. You might consider going there with your loved ones as the enchanting island is rich in natural beauty.
Dwayne Wade and Gabrielle Union –Maldives,  Tanzania, and Seychelles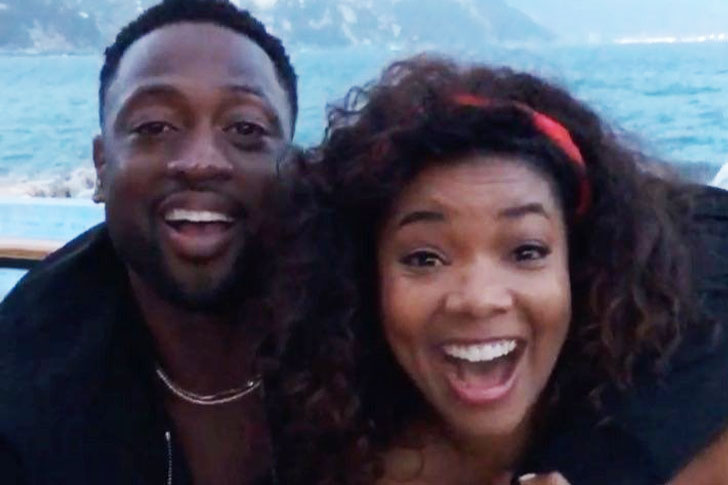 As for Dwayne Wade and Gabrielle Union, they opted to have both a beach and a safari honeymoon destination. The two started their honeymoon in the Maldives, which is another popular tourist destination for newlyweds. Then, they made their way to Tanzania to enjoy a safari and ended their memorable trip in Seychelles, which is remarkable for its culture and heritage. We will probably need to take out a loan to have the budget for a honeymoon like theirs!
Kim Kardashian and Kanye West– Ireland
Of all the places Kim Kardashian and Kanye West could spend their honeymoon, they chose Ireland not only for its rich culture but also for the privacy it offers. In contrast to their extravagant wedding in Italy, the exes took it low-key approach for their honeymoon. They spent several days hiking and biking and enjoyed the outdoors together. The home security, the lack of people around, and the remoteness of the location ensured the famous couple had quality time as newlyweds.
Kevin Hart and Eniko Hart – St. Barts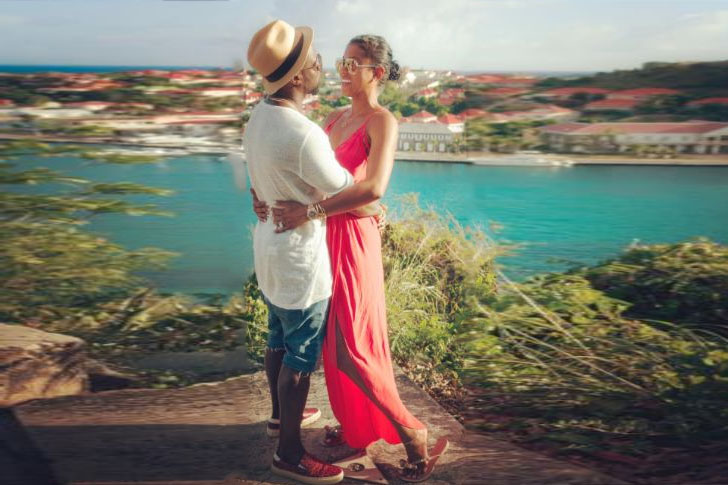 Kevin Hart and his wife Eniko walked down the aisle in 2016, and the photos of their honeymoon made many couples jealous! They celebrated their honeymoon in St. Barts, which is home to flawless beaches, high-end restaurants, sophisticated villas, and yachts. St. Barts is a coveted getaway, and the celebrity couple made the most of their honeymoon trip there.
The turquoise Caribbean island is definitely hard to pry your eyes from!
Sofia Vergara and Joe Manganiello – Turks and Caicos
The glamorous couple truly got an equally glamorous honeymoon. Actors Sofia Vergara and Joe Manganiello immediately jetted off to Turks and Caicos for a week-long getaway. The lovers stayed at Parrot Cay, which is a beautiful island resort. They also requested the most private villa with home security, and as you know, they didn't want fans and the media to interrupt their honeymoon trip.